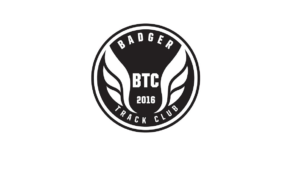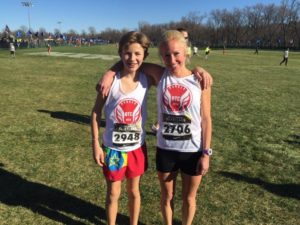 The Badger Track Club was founded in 2016 as a club focused on cross country, road racing, and track and field.  The club is based in Madison, Wisconsin and is open to ages 10 to adult.  The focus of the club is to teach, train and educate athletes starting in middle school through masters.  The Badger Track Club is a USA Track and Field(USATF) registered track club.  All coaches must go through a background check and pass the required safe sport test in order to coach for the club.
Our goal is to teach proper techniques and practices through our guided instruction of track and field and cross country principles.  The club is open to anyone who is interested in becoming a better track and field and cross country athlete.  We offer various levels of involvement and welcome all who are interested.  Both of the coaches have extensive distance running backgrounds in college and professional athletics.
During the year the Badger Track Club will have various 6-8 week programs posted HERE as well as provide training programs for those who are interested.  Group runs in the Madison and Verona area will be communicated on this site as well and are a great way to get started.  We are currently working on a middle school track and field program, more information will be posted to the site soon.
BADGER TRACK CLUB SUMMER SERIES(Ages 7-14) SIGN UP HERE
Please sign up to be part of Badger Track Club HERE  Please fill out at much information as possible.
NBC15 TV Story on Badger Track Club   Hannah Flood

The Rocket (Running Movie Filmed in Wisconsin coming to Netflix and Amazon Streaming in early 2017)  Might just see one of the coaches with a small role see the video below to find out.
UPDATED TEASER VIDEO