[vc_row][vc_column][vc_column_text]
HEAD COACH
DISTANCE/CROSS COUNTRY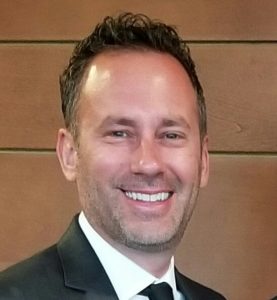 Scott Brinen is the owner and head coach of Badger Track Club in Madison, Wisconsin. As a former University of WIsconsin Track and Field and Cross Country athlete, Scott has been coached and mentored by the best of the best including Martin Smith, Jerry Schumacher and Ed Nuttycombe, the winningest men's track coach in Big Ten history. He brings these lessons and lifelong love of running into the mission of the Badger Track Club program, and extends into his involvement with Athletes Without Limits and as a Board Member for Girls on the Run South Central Wisconsin and a lululemon Brand Ambassador for Run. You can follow Scott on Instagram HERE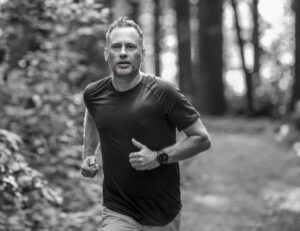 Scott's accomplished career began at Racine Horlick High School where he was introduced to running his sophomore year, training and growing into one of the state's top distance runners competing and placing in WIAA state high school cross country and track meets year after year.
While at the UW, he was a member of 6 winning Big Ten Championship teams (2 Cross Country, 2 Indoor Track and 2 Outdoor Track), the only team in Big Ten history to win the distinguished Triple Crown three times. He competed in the 1,500, 3,000, 5,000, 10,000 meter events. Proud to be part of the winning legacy of the men's running program, Scott has been active alongside other letter winners of UW sports and was the president of the W Club from 2021-2022
Post college, he competed for Wisconsin Runner, competing in two USATF Cross Country Championships. Scott is a 5-time Light House Run Champion winning three 4-mile run championships and two 10-mile run championships – the most of anyone in the history of the race, earning him a place in the Light House Run Hall of Fame. Scott was chosen to be the Head USA Track Coach for the 2019 INAS Global Games in Brisbane Australia through Athletes Without Limits. He was the Head USA Cross Country Coach for the 2022 Virtus World Cross Country Meet in San Diego, as lead the US team once again at the Virtus Global Games in Vichy France in June of 2023. Also in 2019, he brought the USATF Junior Olympic National Cross Country Championship to Madison as the meet director in a partnership with the Madison Area Sports commission and Wisconsin USATF. In the fall of 2020, he joined the Girls on the Run of South Central Wisconsin board of directors.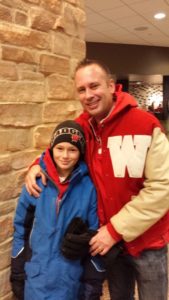 -Scott Brinen "I believe that Track and Cross Country can help you learn lessons about being a well rounded person, to learn selflessness, to help other people in this world. The lessons you learn from these two sports will carry over into anything that you do in life, it is an invaluable lesson. Dedication, hard work, commitment to other people and to something bigger than yourself is what this is about. Running is a lifelong sport. Track and Field is the most diverse sport from both a physiological and socioeconomic standpoint in our country. I want to give as many people as I can the opportunity to participate in both"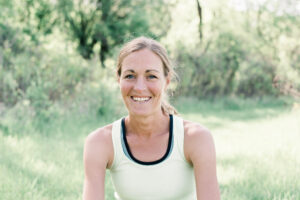 Anne Tully DISTANCE/CROSS COUNTRY
Anne Tully
As a VDOT 02 certified distance running coach and avid runner for over 20 years, I have gained both educational and experiential knowledge to suit runners at all levels. My experiences include running over 25 marathons with a personal best of 2 hours, 59 minutes as well as winning several local races including the infamous local Syttende Mai race. As a coach, I have experience working with runners of all different levels and distances including high school and middle school cross country and track athletes.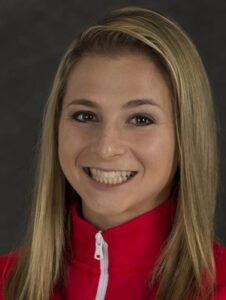 Lexis Westley DISTANCE
Lexi Westley is currently a Sophomore on the Women's Track and Cross Country program at the UW. Lexi graduated from Warren Hills Regional High School, and was a 3x 3200m state champion,
(2017-19) and a 2x Outdoor 5,000m All-American (2018-19). I ran HS personal bests of 4:50 for
1600m, 10:15 for 3200m, 16:34 for 5,000m (track) and 17:23 for 5k in XC. Now as a Badger, she finished 12th in the 2020 Big Ten Cross Country Championship, 5th in the 5k at indoor Big Ten Championships (2021), and 9th at the 10,000m Outdoor Big Ten Championship and 27th at the NCAA West Regional in 2021. In her free time she loves to cook, bake, and play golf.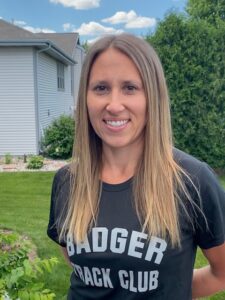 Brianne Babcock Distance
Brianne Babcock has been running competitively since she was 8 years old. After graduating from Plymouth High School in 1998, she went on to compete in cross country and track and field for Northern Illinois University and UW- Milwaukee.
She has continued her passion for running as an adult participating in many road races and marathons including running the Boston Marathon twice. Brianne is married to Dan and they have two daughters, Mackenzie and Logan. They live in Cottage grove where she currently coaches middle school track and cross country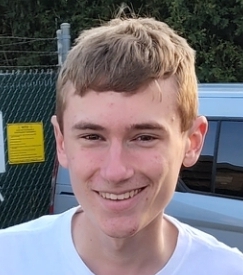 Alex Brinen Distance
Alex Brinen is a recent graduate of Memorial High School in Madison Wisconsin. He competed for Memorial in Track and Cross Country for 4 years and earned his letter while competing. Alex spent several years competing for Badger Track club and he is now transitioning into the coaching side of the club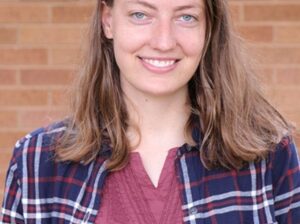 Lizzy Ehre Sprints and Drills
Lizzy Teaches in the K4 room at Our Redeemer. She was born and raised in Madison Wisconsin. She graduated from UW-Platteville with a major in Elementary Education and a minor in Early Childhood Education. She recently got married in December to her husband Nolan. In her free time she enjoys spending time with her family and friends and running. Lizzy will be doing with work the younger athletes in the club.
Jennifer Howlett Sprints
Jennifer Howlett lives in Madison with her husband and 3 children, one a lover of all things running, and when Coach Glenn retired saw a need for track to continue on the westside. She and a group of 4 other parents created a plan to continue the club. Luckily, Coach Scott stepped up and the club continued as the Badger Track Club. When not momming or at track she is a Medical Laboratory Technician at SSM Health St. Mary's Hospital. This year she is moving from the club's Manager to assistant coaching sprints. She is looking forward to a great season.
Sprints and Hurdles
Roberto(Robert) Ramos currently lives in Fitchburg and was born and raised in Madison Wisconsin. Robert coached for West Side Track Club from 2010-2016. As a co-founder of Oregon Track Club, he also served as the sprints coach (2017-2018). Robert holds several certifications through USATF- Level 1 certification, Level 2 Youth Specialization, and Cross Country Specialist. He was also the head track coach at Holy Cross Lutheran School in 2018 & 2019 and an assistant coach with Our Redeemer Lutheran School since 2020. Robert has been with Badger since 2019, focusing on sprints and hurdles, and around track and field most of his life. As a parent and coach, he hopes to bring the same joy and enrichment to the community through track and field while uniting families the way it has his own. He is married to Bethani Ramos and has three sons, Reynaldo, Raul, and Ramiro.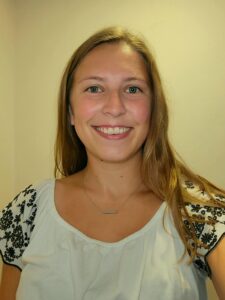 Sprints
Jordyn Riemer currently lives in Madison, WI, but was born and raised in Beloit, WI. She competed in Cross Country and Track & Field, through school and club teams since she was 12. Her favorite events are the 200m dash, and the 4x100m & 4x200m relays.
She received her Bachelors degree in Psychology and Masters in Social Work from UW-Madison. During that time, she was an active member of the Wisconsin Track Club, serving as Assistant Sprints Coach and Volunteer Coordinator.
In her free time, she enjoys hiking, camping, running, and reading. She is looking forward to supporting younger athletes and spending time in the world of track and field.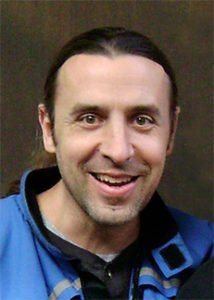 Jumps
John Fiegel
John ran cross country and track in high school and was named MVP of both his senior year. As an adult he has continued to run, competing in numerous marathons, half-marathons, 5Ks and duathlons. John is a Special Ed Assistant at Hamilton Middle School and a freelance graphic designer. He has been married to his wife, Becki, for 20 years and they have three wonderfully energetic kiddos, whom John is certain will keep him active for the foreseeable future.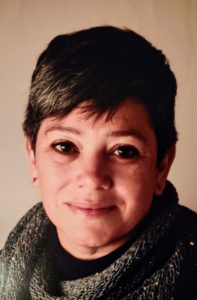 Administration
Bethani Ramos currently lives in Fitchburg with her husband Robert and 3 sons Rynaldo, Raul and Ramiro. Beth has assisted West Side Track Club, and Oregon Track Club with their team management and administration. She also does team management for Our Redeemer Lutheran School and Holy Cross Lutheran for coach Robert. She has 25+ years of experience in childcare. She was a co-founder of Oregon Track Club.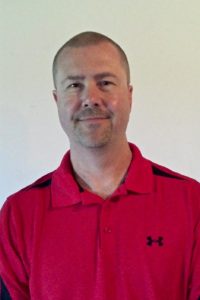 PARALYMPIC TRACK AND FIELD AND CROSS COUNTRY PROGRAM MANAGER
Don Wigington lives in Middleton WI.
Vice President of Sports and Health Programs for Special Olympics WI.
Has coached Individuals with Intellectual disabilities for 15 years.
Son Tyler is a High Performing Special Olympic and Paralympic Runner.
Don is in charge of our Paralympic Track and Cross Country Programs.
[/vc_column_text][/vc_column][/vc_row]