HEAD COACH/DISTANCE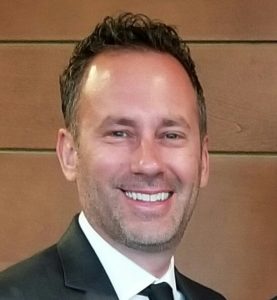 Scott Brinen is the Owner and Head Coach of the Badger Track Club, and is a former UW Track and Field and Cross Country athlete living in Madison, Wisconsin. He is from Racine Wisconsin where he ran at Racine Horlick High School finishing 4th at the high school state cross country meet, and 3rd in the 3200M at the state high school track meet. He went on to the compete for the Wisconsin Badgers track and cross country teams and competed for 3 years after college for Wisconsin Runner where he competed in 2 USATF Cross Country National Championships. His expertise is in 1,500M-10,000M on the Track and Cross Country. Scott also has extensive background at Road Racing as well doing that for 3 years post college with Wisconsin Runner. He is a 5 time Light House Run Champion winning three 4 Mile Run championships 92′,93′,94'and two 10 Mile Run championships 97′, 99′. He has the most Light House run victories in history of the race and is a member of the Light House Run Hall of Fame in Racine, Wisconsin.
Scott competed in Cross Country and Track for the Wisconsin Badgers graduating in 1997. He was a member of 6 Winning Big Ten Championship teams(2 in Cross Country, 2 Indoor Track and 2 Outdoor Track). He competed in 2 NCAA Cross Country Championships for the Badgers, in 1995 and 1996. In his senior season he placed 61st at the NCAA Championships and his team finished 6th. He also competed in 2 USATF Cross Country Nationals finishing in 58th place in 1999 before retiring from the sport. Scott has been coached by and mentored by the best of the best. Coached by Martin Smith and Jerry Schumacher while at Wisconsin in Cross Country and Ed Nuttycombe on the track. This mentoring has given him a unique insight into distance running and track and field.
On the track he competed in the 1,500, 3,000, 5,000 and 10,000 meters for the Badgers under the great Ed Nuttycombe. Nuttycombe became the winningest men's track coach in Big Ten history in 2007 when he won his 23rd title. Scott was a member of 2 Big Ten Indoor Big Ten Championships and 2 Big Ten Outdoor Championships. During Scott's time at the UW, the Badgers never lost a Big Ten track and field Championship. Scott was a contributing member of the Triple-Triple Crown Championship teams and scored in all but one of the teams Big Ten Championship meets he competed it. His Badger teams are the only team in Big Ten history to ever win a triple crown in Cross Country, Indoor Track and Outdoor track in one season. During his time there, the team went on to win a triple crown in all 3 sports an unprecedented three times in a row.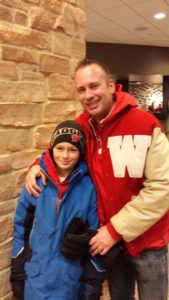 Scott is a member of the Executive Board of Directors for the National W Club representing the many former letter winners at the University of Wisconsin. The Mission of the W Club is to nurture the legacy, tradition and values that come from participation in intercollegiate athletics, and to deliver services that enhance letterwinners's lives through connections to each other, Badger Athletics, the University of Wisconsin and Badger Nation. He also works at a track official and meet announcer for the Badger Cross Country and Track programs.
-ONCE A BADGER ALWAYS A BADGER
SPRINTS/HURDLES
Dayna Bonner is from Zanesville, Ohio and graduated in 2010 . She competed in the 100, 200, 400 and hurdles on the track as well as the high jump in the field. She currently lives in Madison Wisconsin. She loves sports especially volleyball and running. She is currently attending Madison College in the laboratory technician program. Dayna will be coaching sprints for the Badger Track Club.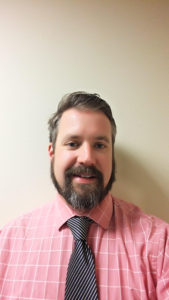 DISTANCE
Matt Ahlswede Graduated in 1999 from Southern Door, attended UWSP from 1999-2000, graduated from MATC with an associates in culinary arts in 2004. He was a 4 year letter winner in track and cross country at Southern Door High School in Brussels Wisconsin. For most of his career, he competed in the 800, 1600, and 3200. Before that Matt was a regular in the road racing scene in Northeastern Wisconsin from ages 11-15. Matt is married to Jayne and has three kids, Finn, Toby, and Trillium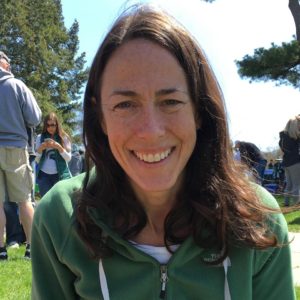 8 and Under Multi-Events
Tara Broome Cordes is from Beaver Dam, WI, where she ran, jumped and hurdled in track club and team from elementary through high school. Longer distances, more multi-sport events, and swim and triathlon coaching in Madison and Germany sprinkled over her next couple of decades. New to Badger Track Club, Tara's super excited to help younger participants discover their interests and talents in track and field!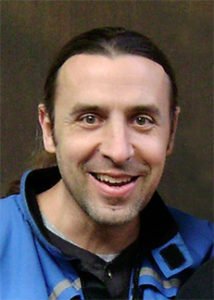 Sprints\Distance
John Fiegel ran CC and track in high school and was named MVP in both his senior year. As an adult he has continued to run, competing in numerous marathons, half-marathons, 5Ks and even some duathlons. John is a freelance graphic designer living in Madison. He has been married to his wife, Becki, for 18 years and they have three wonderfully energetic kiddos, Ethan, Veronica and Colin, whom John is certain will keep him active for the foreseeable future.
JUMPS
Adam Jochem After coaching several years with the Westside Track Club, Adam Jochem is excited to be part of the Badger Track Club this year. He is very pleased that Scott is taking a leadership role in providing opportunities for children to explore the healthful world of track and field. A long time Madison resident and University of Wisconsin staffer, Adam currently is employed at Morgridge Institute for Research where he works to expand knowledge in the field of mitochondrial energy metabolism. After converting to long distance running from ice hockey, he has dedicated a fair bit of time to the sport, having not missed a daily run since September, 2013. When he is not hanging out with his kids (each a Westside Track Club alum), Adam enjoys running ultra marathons, raising heirloom hens, grilling delicious meats, and studying applied zymurgy.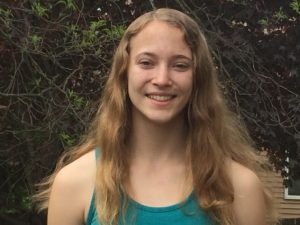 JUMPS/HURDLES
Maddie Sowinski is the high jump coach here at badger track club. She was a former member of Madison west side track club where she qualified to J.O. Nationals in the high jump in 2015. Maddie is currently a sophomore at Madison west high school. Both of her parents are marathon runners so she has been around the sport her entire life. Maddie is also a competitive gymnast and her goal is to do college gymnastics.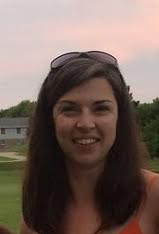 ADMINISTRATION
Jennifer Howlett lives in Madison with her husband and 3 children, one a lover of all things running, and when Coach Glenn retired saw a need for track to continue on the westside. She and a group of 4 other parents created a plan to continue the club. Luckily we found Coach Scott and continued as the Badger Track Club. When not momming or at track she is enrolled in the Medical Laboratory Technician program at MATC. She is the club's Manager and you may see her helping out coaching at times. She is looking forward to a great season.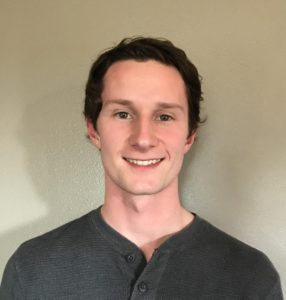 STRENGTH AND CONDITIONING AND SPRINTS
Mason Kuhn is from Portage, Wisconsin and graduated from the University of Wisconsin – Madison in 2015. In high school, he competed in track and ran the 200M, 4X200M relays, and the 800. He is also a strength and conditioning coach for a world class Special Olympics and Paralympic runner, and has coached for the Portage Youth Football Camp in the past. Mason loves running, sports, and all things fitness and is enthusiastic to be a part of the Badger Track Club coaching staff.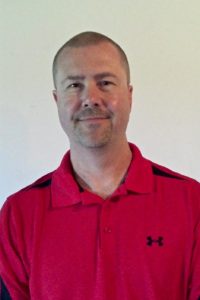 PARALYMPIC TRACK AND FIELD AND CROSS COUNTRY PROGRAM MANAGER
Don Wigington lives in Middleton WI.
Vice President of Sports and Health Programs for Special Olympics WI.
Has coached Individuals with Intellectual disabilities for 15 years.
Son Tyler is a High Performing Special Olympic and Paralympic Runner.
Don is in charge of our Paralympic Track and Cross Country Programs.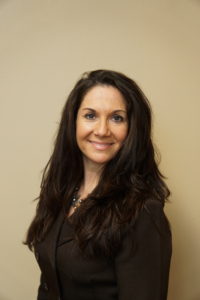 MEDIA RELATIONS AND MARKETING
Kelly Kloepping is the Public Information Officer for Verona Area School District where she focuses mostly on creating consistent public relation's messaging throughout the district's 11 schools and all their constituent groups. She accomplishes this through her work on the website, social media, family/staff email & newsletter messaging, graphics design and video production.
Previous to her current position, most of her career was spent with Special Olympics. She began as the Director of Marketing, then was named Vice President of Communications for Special Olympics Wisconsin. During her tenure in Wisconsin, Kelly was nominated and hired in 2001 to the position of Director of Communications for Special Olympics Team USA. Since then, she traveled in 2003 to Ireland, 2005 to Japan, 2007 to China, 2009 to Idaho, and 2011 to Athens, Greece for the Special Olympics World Summer and Winter Games.
More than a decade later, she made the move to Special Olympics Southern California as the Vice President in Communications and Marketing as Los Angeles had won the bid to host the Special Olympics World Games, bringing together more than 7,000 from 170 countries to compete in 25 sports. Kelly focused on tasks from media relations and graphics design to event planning, social media and website content.
Previous to her career with Special Olympics, she spent five years in public relations with Wisconsin Bankers Association. Kelly worked her way up from administrative assistant in the communications department to media coordinator, followed by assistant director, then Director of Communications.
Outside of her career, she is past president of the Association for Women in Communications Madison, WI Chapter, past president of the Wisconsin Communicators Council, a past board member of Madison's "NEXT" group for young professionals, and currently a member of the Public Relations Society of America and the Wisconsin School Public Relations Association. She is a graduate of University of Wisconsin-Whitewater with a degree in public relations and a minor in journalism.